Page 3 of 3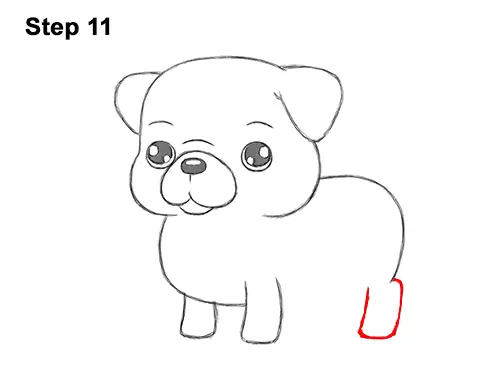 Step 11: To the right, draw the pug's hind leg the same way. Keep the hind leg the same length as the front leg. At the top, where the leg meets the dog's body, draw an extra curved line for a joint.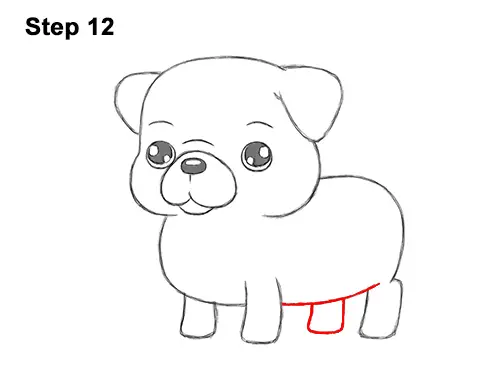 Step 12: Draw a line that connects the front and the hind leg to create the underside of the pug's body. Under the body, near the right, draw the other hind leg using a few curved lines.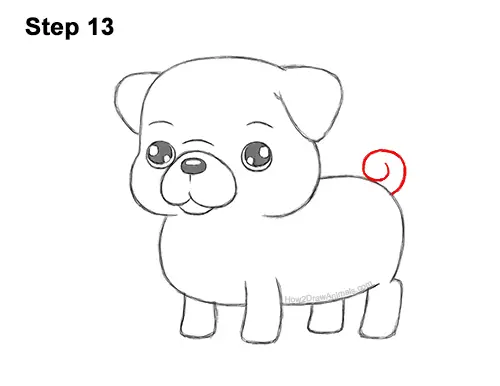 Step 13: On the top, right side of the body, draw a spiraled line for the pug's curved tail.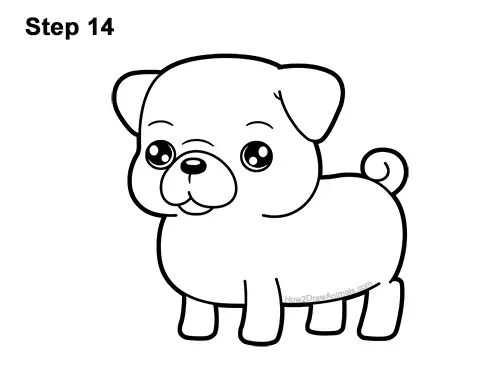 Step 14: Using a pen or marker, carefully go over the lines to make your pug drawing permanent.
Final Step: Color your pug dog drawing using color pencils, markers or crayons! Use dark brown for the ears and muzzle. Color the rest of the body yellow or light brown. Don't forget to pause the video after each step to draw at your own pace.
Thanks for visiting! Subscribe to the How2DrawAnimals YouTube Channel for a new tutorial every week.

To learn how to draw popular cartoon characters, visit EasyDrawingTutorials.com.
RELATED TUTORIALS