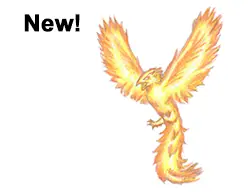 Welcome to How2DrawAnimals.com! Choose one of the animals below for a how-to video and step-by-step instructions. The animals are listed in alphabetical order.
Bookmark this page for a new tutorial every week. The animal tutorial this week:
A Phoenix
!
A new tutorial is uploaded every Tuesday. Coming up on 12/1/2015: An Armadillo!