Page 1 of 3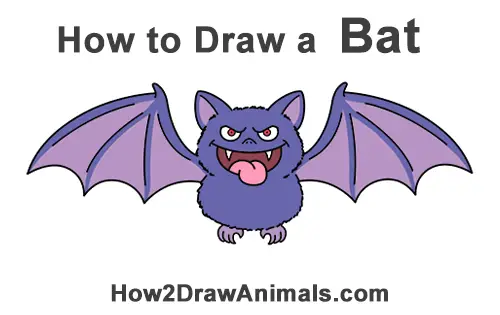 Please PAUSE the "How to Draw a Cartoon Bat for Halloween" video after each step to draw at your own pace.
Written step-by-step video tutorial:
For the first few steps, don't press down too hard with your pencil. Use light, smooth strokes to begin.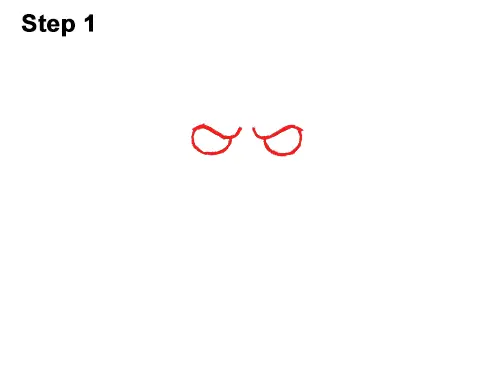 Step 1: Draw two short, diagonal lines for the cartoon bat's eyebrows. Sketch lightly at first. When you get the angles right, darken the lines. Bend the tips to emphasize the furrowed brow. Under each eyebrow, draw a curved line for the bottom part of the bat's eyes. You can make these lines dip lower for bigger eyes.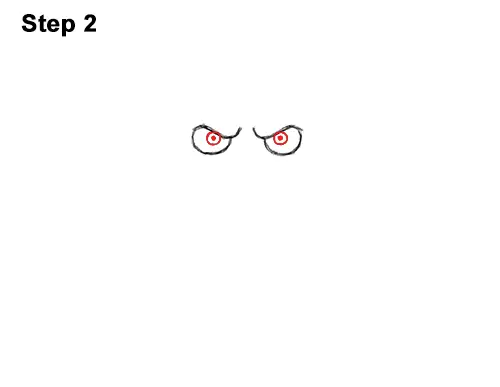 Step 2: Inside each eye, near the top, draw a small circle for the irises. Inside each iris, draw a small dot for the bat's pupils.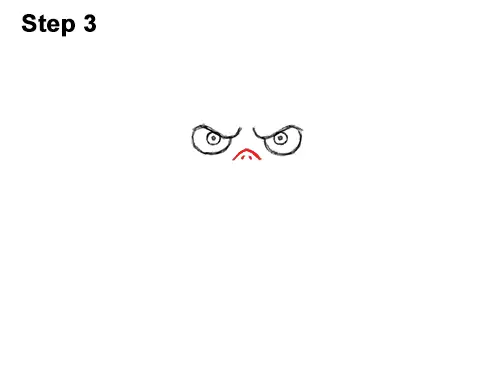 Step 3: Below the eyes, draw a line similar to an upside- down letter V for the bat's nose. Then add two dots for the nostrils.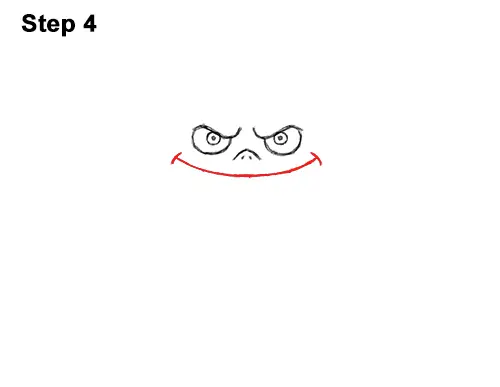 Step 4: Below the bat's nose, draw a long, curved horizontal line for the top part of the mouth. Add a short line on either end for the smile lines.
Step 5: Draw a short, curved line on the left and on the right for the sides of the mouth. Don't connect the lines at the bottom. That's where the tongue will go. Below the top line, draw two V- shaped lines for the bat's fangs. Make them as long as you'd like.