Page 2 of 4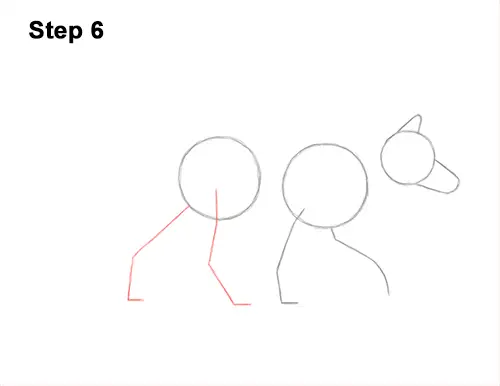 Step 6: Under the second circle, draw another long, vertical line as a guide for the first hind leg. This line should bend near the middle for a joint and at the bottom for the foot. To the left, draw a line that slopes to the left before angling down as a guide for the red fox's other hind leg.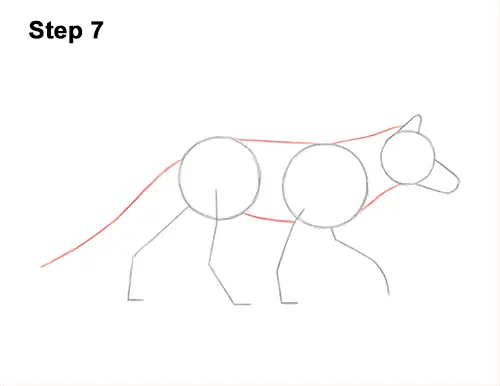 Step 7: Draw two long, sloping lines that connect the head to the body to create the guide for the neck. Connect the circles in the middle using two long lines to finish the guide for the torso. On the left side, draw a long, sloping line as a guide for the fox's tail.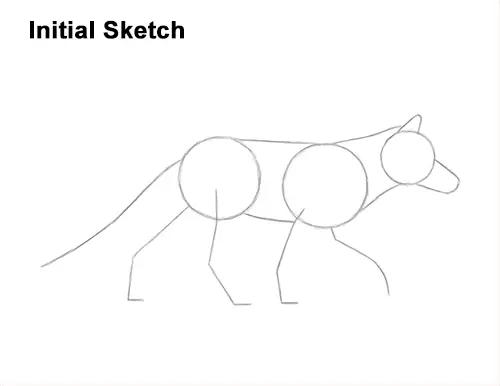 That's it for the guides! From this point on, press harder with your pencil for a more defined drawing.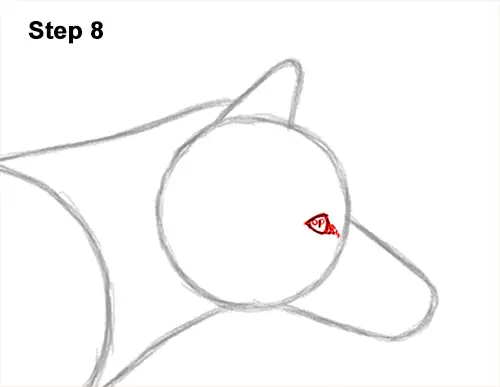 Step 8: Inside the red fox's head, near the top of the muzzle, lightly sketch a small circle for the eyeball. When you get the size and position of the eyeball right, add an angled line on the left for the outer eye. The eye should be similar to a less-than sign (<). Darken the right edge of the eyeball. Draw a small, angled shape on the right side of the eyeball for the corner of the eye. Add a few short strokes to the right of the eye for a bit of fur. Inside the fox's eye, draw a thin slit for the pupil and a tiny circle for a highlight.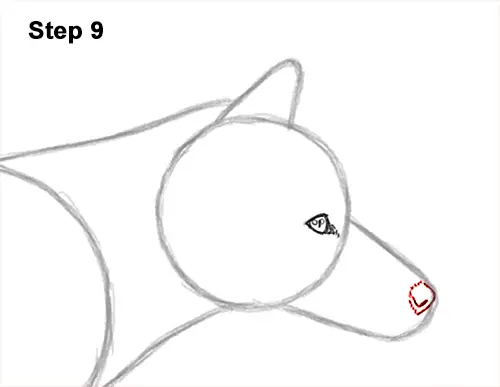 Step 9: Lightly sketch a small, curved line on the tip of the muzzle for the red fox's nose. Darken the tip of the muzzle for the outer nose. Inside the nose, draw an angled line for the nostril. Draw a series of short strokes along the initial curved line for the fur on the nose.