Page 2 of 3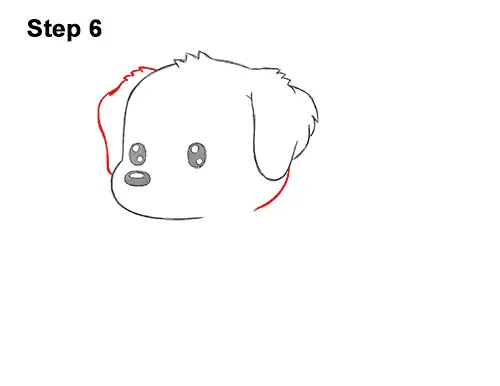 Step 6: Below the ear, draw a short, curved line that almost meets with the muzzle for the bottom of the golden retriever's head. To the left of the head, lightly sketch a long, wavy, vertical line for the visible part of the other ear. When you get the shape right, darken the line and add a couple of spike-like shapes at the top for fur.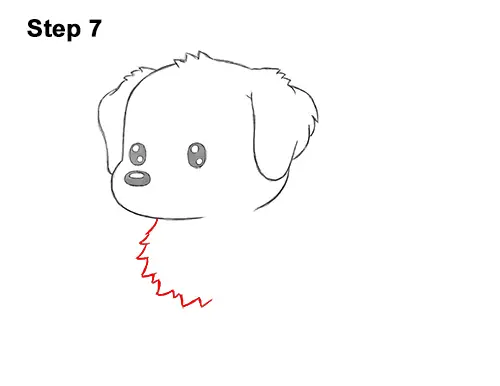 Step 7: Under the dog's head, draw a line that's made up of short, angled lines that curves to the right for the chest. The golden retriever's furry chest should be made up of tiny V-shaped lines. Vary the sizes of the angled lines a bit.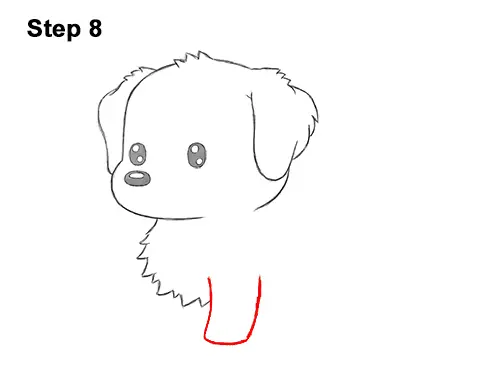 Step 8: To the right of the chest, draw two long, curved, vertical lines for the first part of the front leg. Close off the shape at the bottom using a short line to complete the golden retriever's first front leg.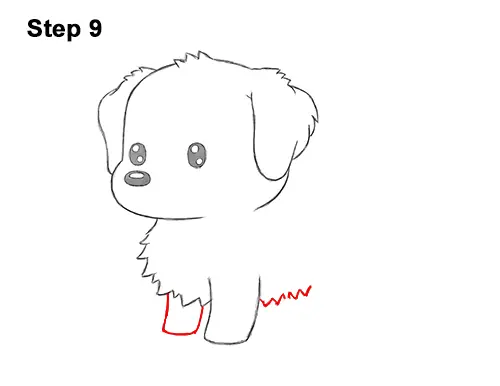 Step 9: To the left, draw a shape for the other front leg the same way but make it a little bit smaller. To the right of the first front leg, draw a series of short, V-shaped lines that curve up for the dog's furry underside.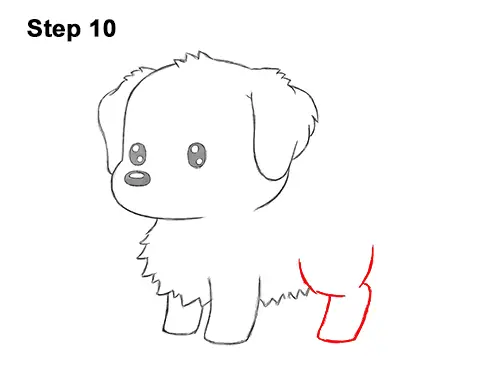 Step 10: To the right of the golden retriever's body, draw two curved lines for the top part of the first hind leg. Notice how high up these curved line are. They should almost meet at the bottom. Below the curved lines, draw a rectangular shape that's similar to the front leg for the lower half of the hind leg.