Page 2 of 4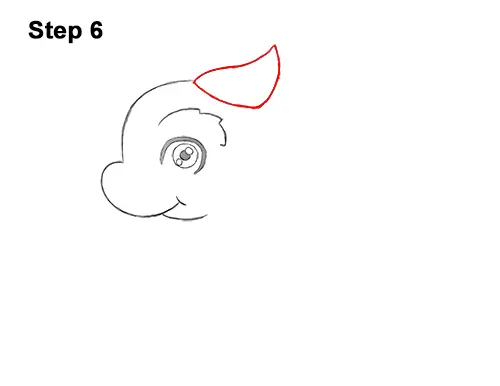 Step 6: On the top, right side of the head, draw a wide, curved line for the base of the first horn. For the top of the dragon's horn, draw a curved, angled line. The whole shape should be similar to a wonky triangle.
Step 7: To the left, draw the dragon's other horn using a long, curved line. Use the first horn as a template so that both horns look the same. Below the first horn, on the right side, draw a long, curved, vertical line for the back of the head.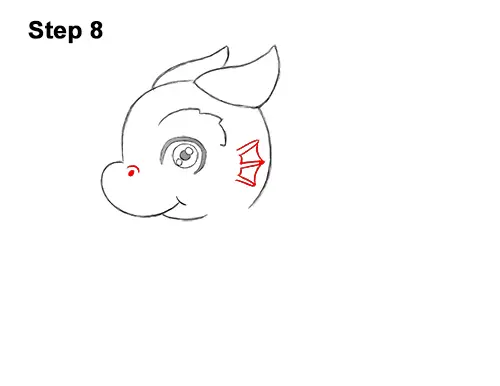 Step 8: Near the top of the muzzle, draw a tiny circle with a curved line over it for the nostril. To the right of the eye, add the ear by first drawing three, thin, long, spike-like shapes. The top and bottom spikes should slope toward the dragon's eye. Add curved lines between the spikes to finish the shape.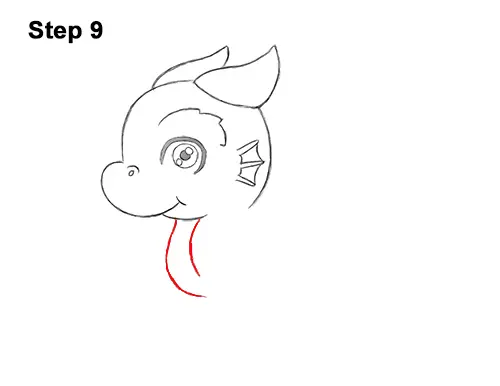 Step 9: Below the head, draw two lines that curve down and to the right for the chest. The longer you make these lines, the taller your cartoon dragon's body will be.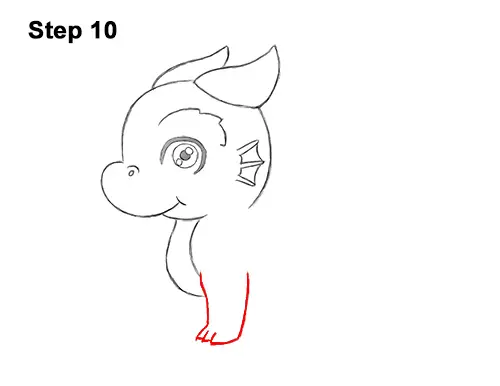 Step 10: To the right of the chest, draw two curved, vertical lines for the front leg. Don't make the leg too long. Make the bottom part of the shape flat for the foot. The dragon's leg should be wide. On the left side of the foot, draw three tiny, angled lines for the toes.