Page 2 of 5
Step 6: Draw a small circle directly on the lower edge of the first circle as a guide for the first hand. Pay attention to the size of this circle in relation to the water dragon's body. Draw two curved lines above the circle for the rest of the arm. Draw another small circle on the lower, right side of the body as a guide for the other hand. Above the circle, draw two curved lines that connect to the body and form the guide for the rest of the arm.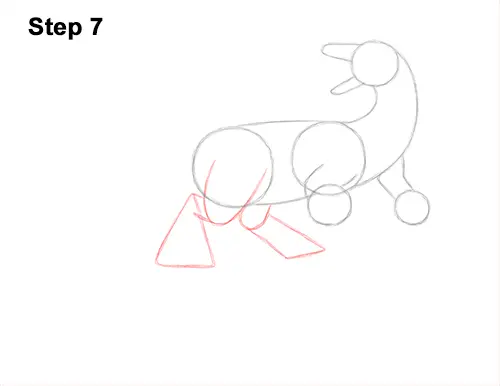 Step 7: Draw a big U-shaped line on the bottom half of the circle on the left as a guide for the first hind leg. Make this line big. At the bottom, draw two short lines for the angled, middle part of the leg. At the bottom, off to the side, draw a big triangle for the big, webbed foot. To the right, under the body, draw a smaller U-shaped line for the top of the other hind leg. At the bottom, draw a big, blocky, rectangular shape for the water dragon's other hind foot.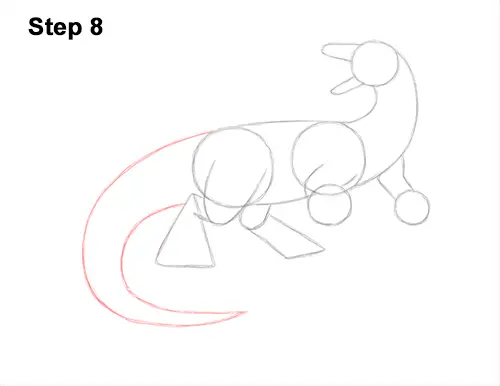 Step 8: For the water dragon's tail, draw a curved line off the top of the left circle. You can make the line longer if you'd like. The longer the line is, the longer the dragon's tail will be. Draw a shorter, curved line on the inside to make the tail thicker. The two lines should end at a point.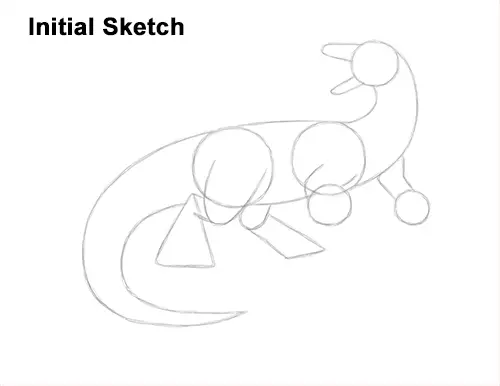 That's it for the guides! From this point on, press harder with your pencil for a more defined drawing.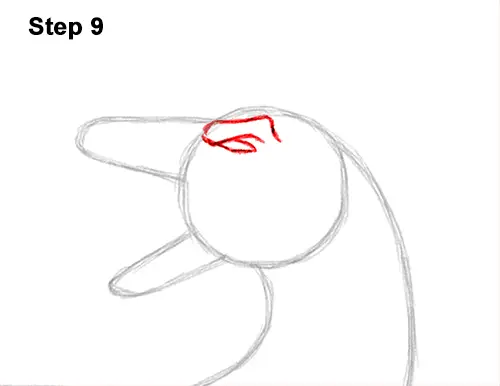 Step 9: Draw a curved line on the top, left side of the head for the water dragon's eyebrow. The line should be similar to a check mark. Sketch lightly at first. Darken the line when you get the shape right. Draw a small diamond under the line for the eye. Above the eye, draw a curved, angled line for the dragon's thick, bony brow.