Page 2 of 5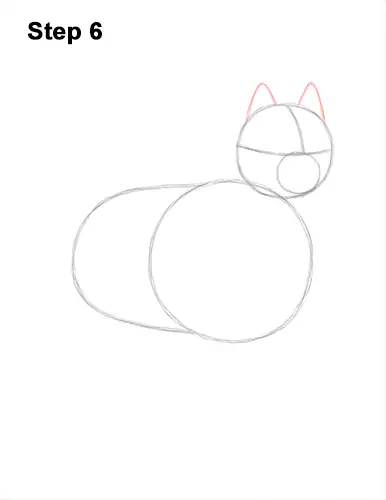 Step 6: Draw two small arcs on top of the head as guides for the samoyed's ears. Don't make these guides too big. Make the top parts of the arcs a bit pointy.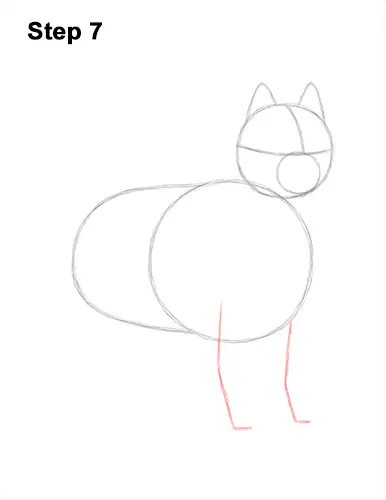 Step 7: Draw two vertical lines under the first circle as guides for the samoyed's legs. Bend the lines near the middle to indicate the joints and at the bottom for the dog's feet.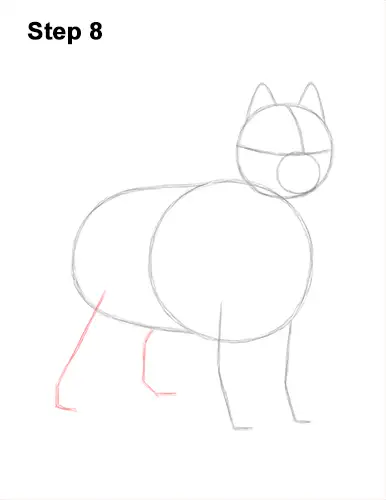 Step 8: Draw two more lines under the arc on the left side as guides for the samoyed's hind legs. The first line slopes and then bends at the bottom. The second line should bend at the top and bottom.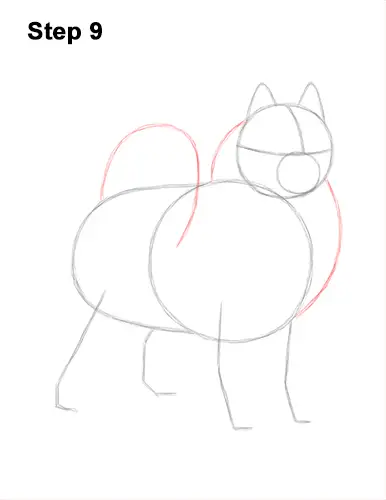 Step 9: Draw a curved line from the left side of the head to the body for the first part of the samoyed's fluffy neck. Draw a longer, curved line at the bottom as a guide for the fluffy part of the neck and chest. On the left side, draw a long line that curves up and then in toward the body as a guide for the dog's tail.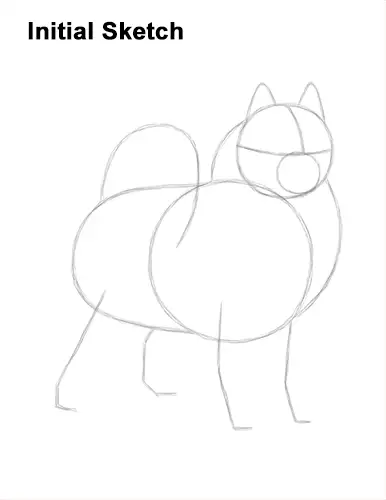 That's it for the guides! From this point on, press harder with your pencil for a more defined drawing.