Page 2 of 4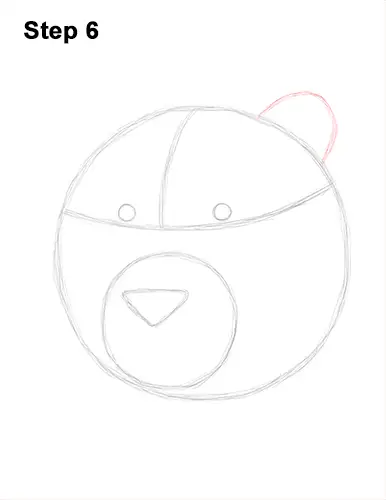 Step 6: On the top, right side of the head, draw a small arc as a guide for the tiger's first ear.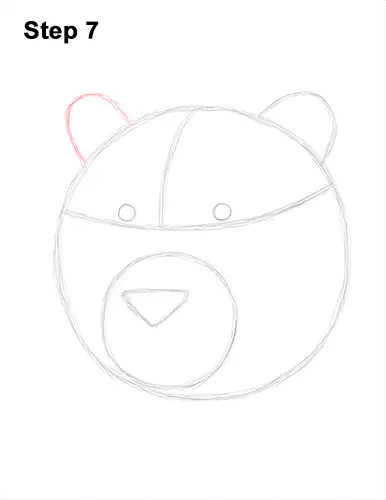 Step 7: Draw a slightly smaller arc on the top, left side of the head as a guide for the tiger's other ear.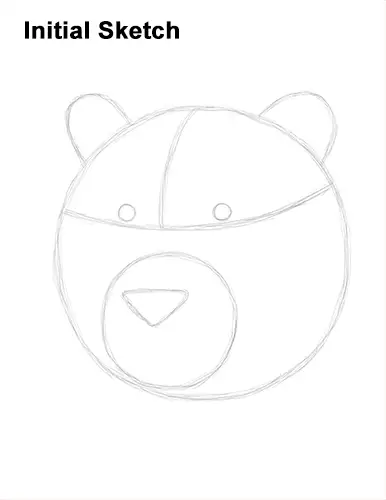 That's it for the guides! From this point on, press harder with your pencil for a more defined drawing.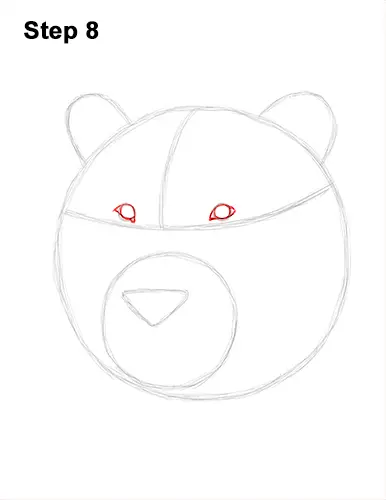 Step 8: Darken the small circle on the left side for the first eye. Draw a couple of lines on each side of the small circle to create the corners of the tiger's eyes. These shapes should be very small and roughly resemble small triangles. The inside corner of the eye should point down toward the nose. Darken the circle on the right too. Add the corners on the sides using tiny triangular shapes.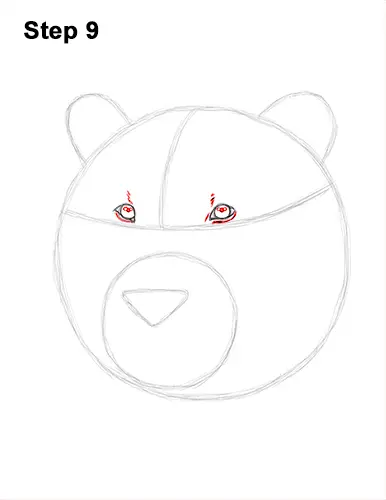 Step 9: Inside each eye, off to the side, draw a tiny circle to represent glare. Closer to the middle of each eye, draw a dot for the pupils. You can make the pupils bigger if you'd like but keep them round, not slits like smaller cats. Add a few short strokes above each eye for a bit of fur.