Page 3 of 4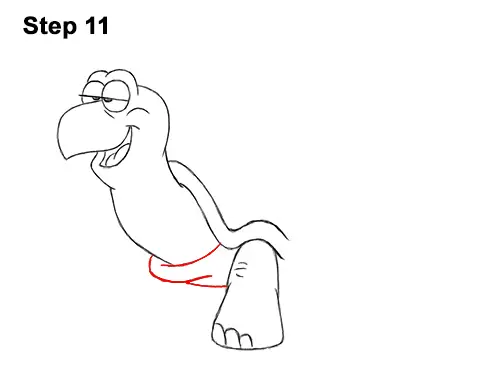 Step 11: Draw a series of curved lines that connect the wavy line, the neck and leg to form the bottom shell.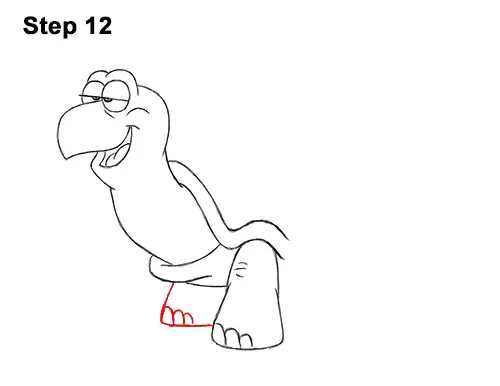 Step 12: Below the front of the shell, draw the visible part of the second front leg the same way as the first.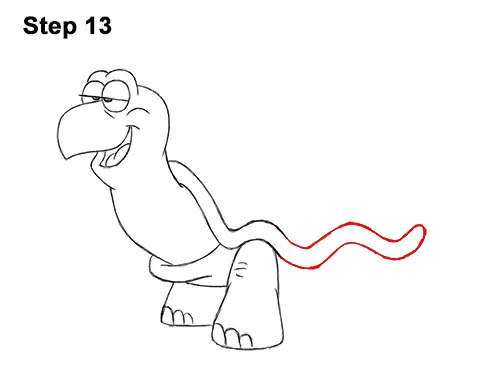 Step 13: Continue drawing the edge of the turtle's shell as a set of wavy lines toward the right. Where the lines curve up is where the hind leg will be. Sketch lightly at first to get the lines right.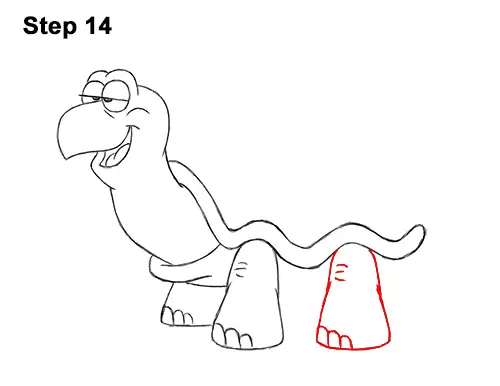 Step 14: Below the section of the shell that curves up, draw the hind leg the same way as the front legs. Use a bell-like shape for the entire leg. Add three curved lines for the turtle's nails at the bottom.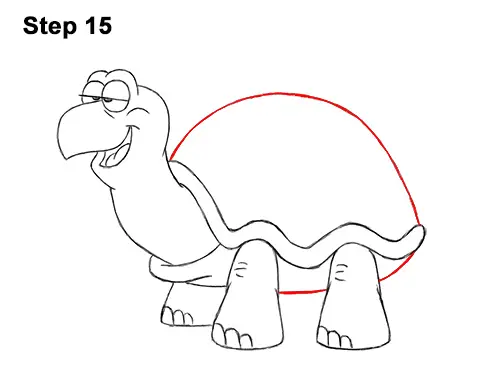 Step 15: Draw a couple of short lines between the legs to finish the bottom part of the shell. To draw the top part of the shell, first make a mark to indicate how tall you want to make it. Then draw curved lines that slope down on either side of the small mark to finish the shape of the turtle's shell.