Page 3 of 4
Step 10: Darken the bottom part of the initial arc to create the lower jaw. Add a small, curved line on the lower, left tip for the Moorish idol's open mouth.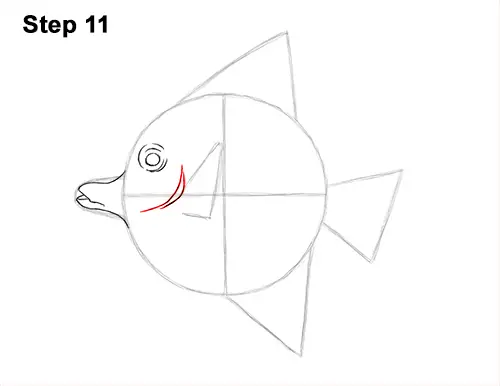 Step 11: Draw two long, curved lines to the left of the pectoral fin for the Moorish idol's gills. Sketch lightly at first. When you get the size and shape of the gills right, darken the lines.
Step 12: Use the triangle- like shape in the middle of the body as a guide to draw the fish's pectoral fin. Follow the basic path of the guide but curve the shape more as you darken the lines. Add some small lines at the base for detail.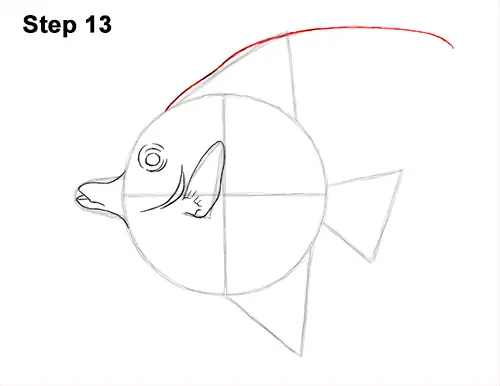 Step 13: Darken the sloping line of the shape at the top of the head for the first part of the Moorish idol's dorsal fin. Make the line wavier and extend it all the way to the right. If you have room, you can make it even longer.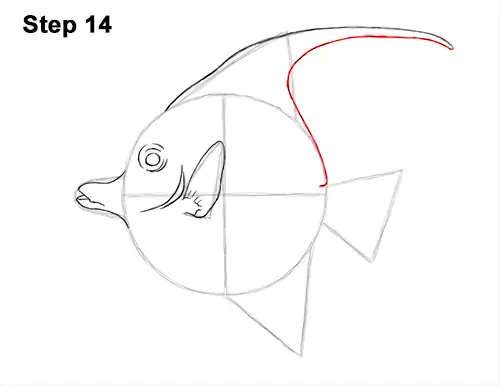 Step 14: Curve the line down and to the left, and continue drawing the bottom part of the fish's dorsal fin. When you meet the guides again, follow their basic path to create the rest of the shape. Continue drawing the line as you follow the edge of the main circle to create part of the Moorish idol's body.