Page 2 of 3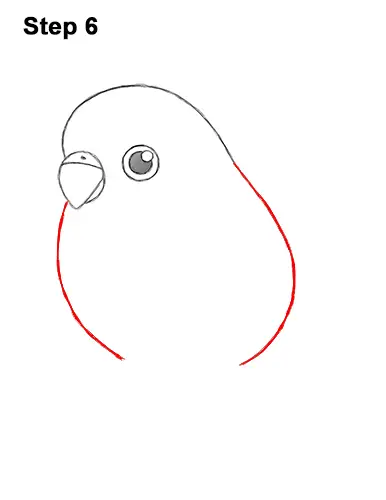 Step 6: Lightly sketch a long, curved line under the beak for the first part of the budgie's body. Draw another long, curved line on the right side for the back of the body. When you get the lines right, darken them. The longer they are, the longer the body will be.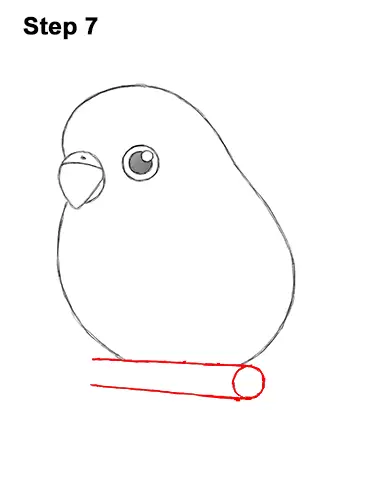 Step 7: Under the body, draw two long horizontal lines to give the budgie a perch. Draw a small circle on the right to finish the perch. Remember to sketch lightly first.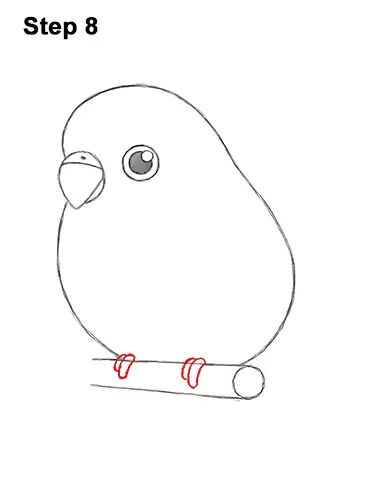 Step 8: At the top of the perch, draw four small, curved ovals for the visible toes. The budgie's toes should overlap the top line for the perch a little bit.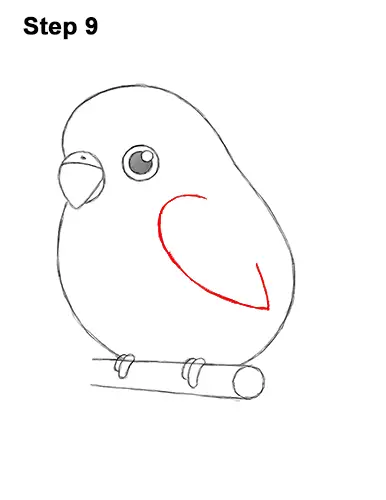 Step 9: Inside the body, near the right side, draw a long, curved line for the folded wing. The wing should be pointy at the bottom. The shape should be similar to a half of a heart.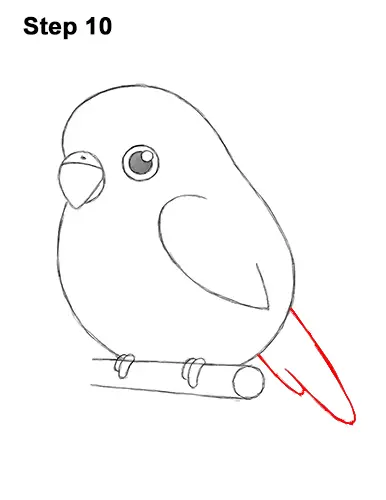 Step 10: On the lower, right side of the body, lightly sketch a couple of long, curved lines for the bird's tail. When you get the shape right, darken the lines. You can make the budgie's tail longer if you'd like.