Page 2 of 4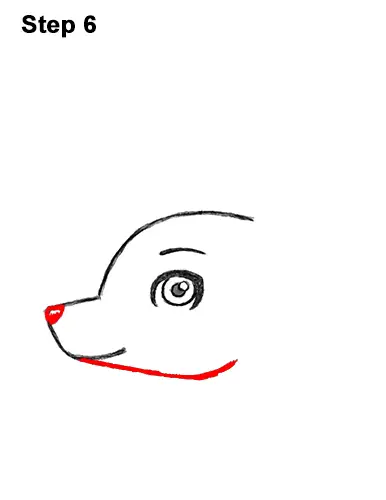 Step 6: On the tip of the muzzle, shade in a small triangle for the nose. Draw a longer line at the bottom for the rest of the deer's head. Curve the line upward on the right side to create the jaw.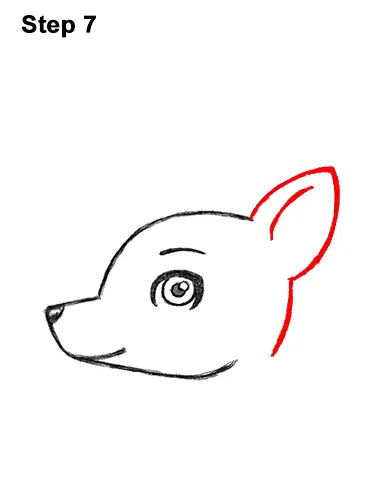 Step 7: On the top, right side, draw a big arc with a pointy top for the ear. Inside the shape, draw a small, curved line to give the deer's ear more structure.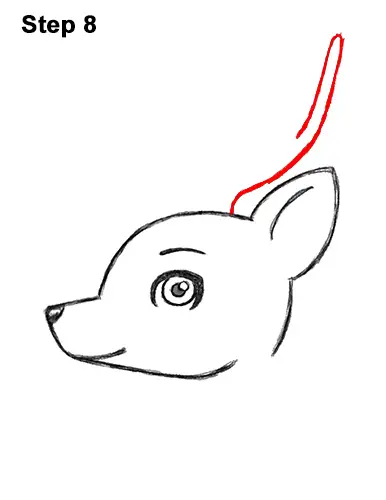 Step 8: On top of the head, draw a long, curved line for the first part of the antlers. You can make this line longer or shorter if you want your deer to have bigger or smaller antlers.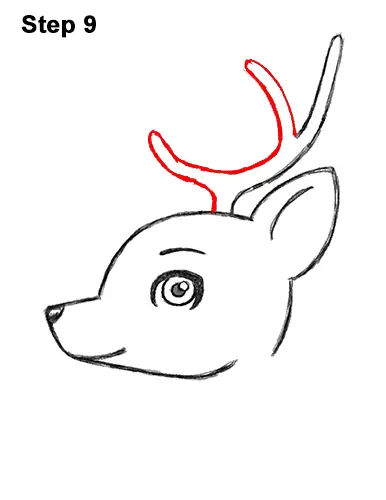 Step 9: Now draw more thin, curved shapes on the left side for more branches on the deer's antler. You can add more or fewer of these branches if you'd like. It's easier to only draw a few of them.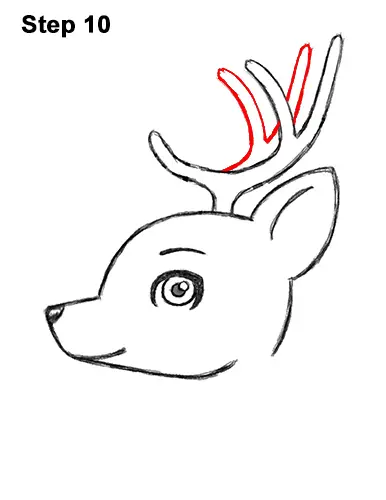 Step 10: On the left side, duplicate the shapes for the deer's other antler. Draw the top part first. Use the first antler as a template.