Page 2 of 5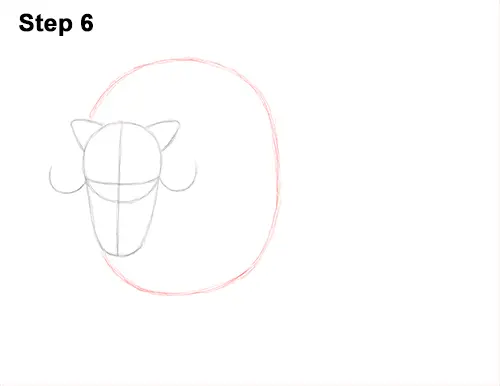 Step 6: To the left of the head, draw a big oval as a guide for the front part of the body. Just like with the head, first make four small marks to indicate the height and width of the oval. Then connect the marks using curved lines to finish the shape of the oval. The left side of the oval shouldn't be visible, as it is hiding behind the musk ox's head. Pay attention to how big the oval is in relation to the head.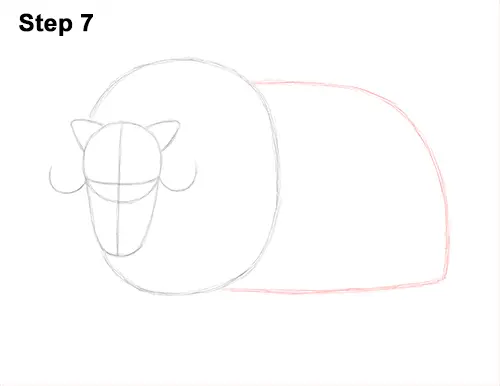 Step 7: Now draw the guide for the back of the musk ox's body by first making a small mark on the far right side. Now connect that mark to the top of the big oval using a long, curved line. The distance from the small mark to the oval should be about the same as the width of the oval. Finish the guide for the back of the body by drawing a long, horizontal line at the bottom.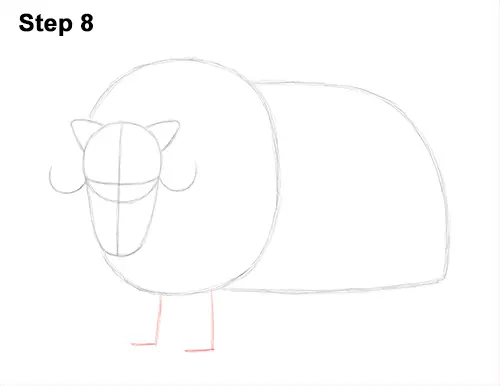 Step 8: Under the big oval, draw two short, angled lines as guides for the musk ox's front legs. The shape of the guides should be similar to a backward letter L.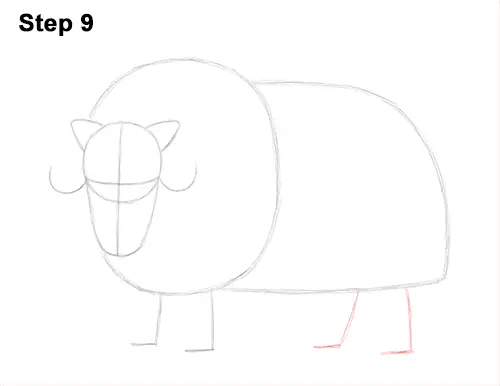 Step 9: Under the body, on the right side, draw two more angled lines as guides for the hind legs. The legs of musk ox are hidden under a shaggy coat, so don't draw these lines too long.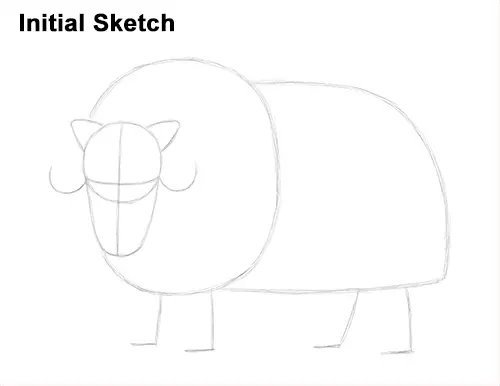 That's it for the guides! From this point on, press harder with your pencil for a more defined drawing.