Page 3 of 4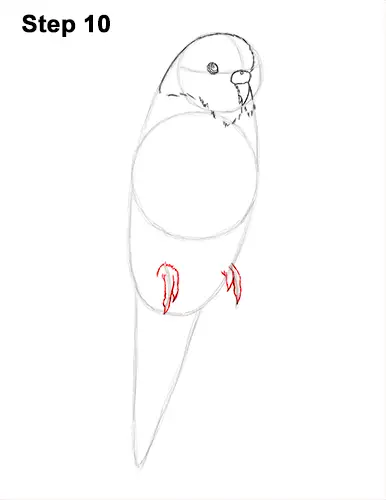 Step 10: Use the short, curved lines near the bottom as guides to draw the feet. Follow the path of the guide as you draw the thin toe around it. Make the bottom pointy for the nail. Add a shorter curved line on the right for the other toe. Use the short line on the right to draw the budgie's other foot the same way. Draw the shape of the toe around the guide. Add the shorter toe on the left side this time.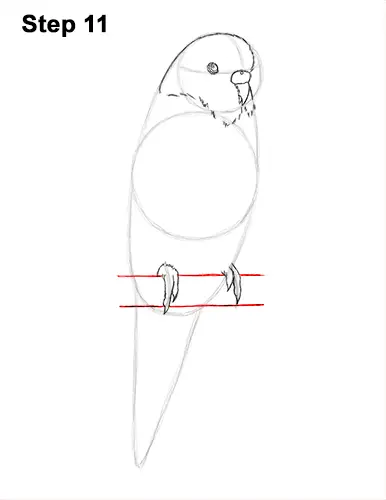 Step 11: Draw a series of short, horizontal lines on the sides of the feet to give the budgie a stick to stand on. Don't overlap the toes. The other two toes on each foot are behind the stick, so don't draw them.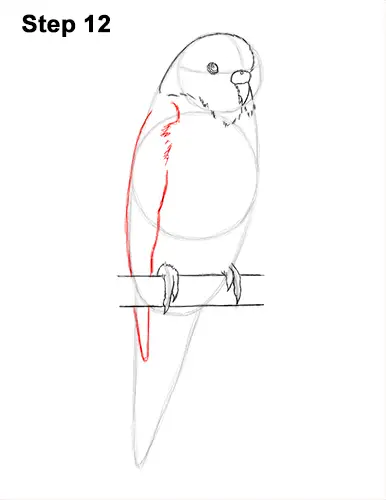 Step 12: Darken the left edge of the initial guides to create the first part of the parakeet's folded wing. Inside the body, close to the left edge, draw a series of lines for the other side of the folded wing. Use a series of broken lines and quick, short strokes down the left side to finish the shape of the wing. Below the stick, draw a thin U- shaped line for the tip of the bird's wing.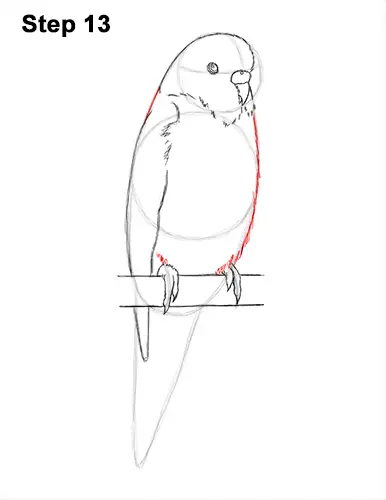 Step 13: Darken the right edge of the guides to create the rest of the budgie's body. Use a few quick, short strokes above the feet for a feather- like texture.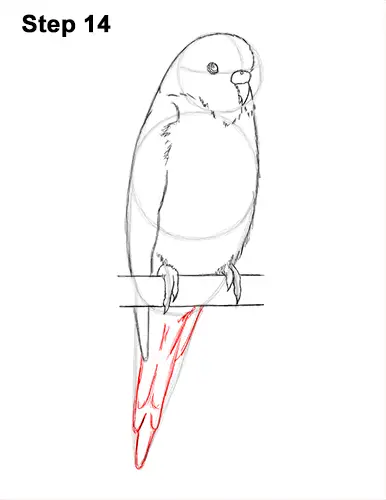 Step 14: Use the V-shaped line at the bottom as a guide to draw the budgie's tail. Darken the basic path of the guide but make the shape thinner and rounder at the bottom. Draw a few curved lines within the shape of the bird's tail for the individual feathers.