Page 2 of 5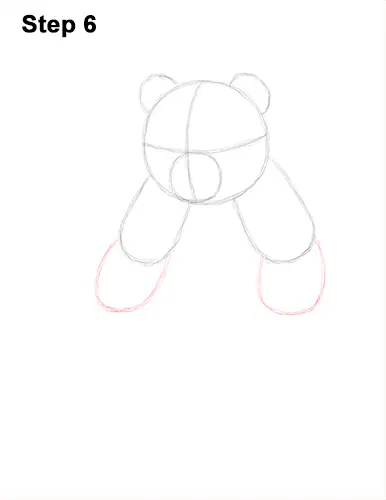 Step 6: Draw a curved line under each U-shaped line as a guide for the middle section of the panda's arms. These guides should be similar to ovals with the top part missing.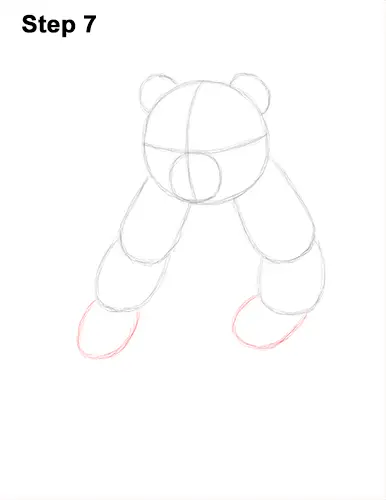 Step 7: On each side, draw another curved line as a guide for the panda's front paws. These guides should also look like the letter U but smaller. The guides for the arms are basically a series of U-shaped lines under the head.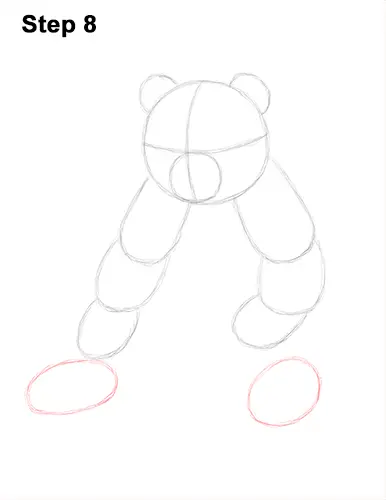 Step 8: Under the arm on the left, draw a small oval as a guide for the panda's first foot. To draw the oval, first draw two short lines, then connect the lines using curved lines on the sides. Draw another small oval under the arm on the right side for the other foot. This oval should be farther from the arm and a little bit smaller.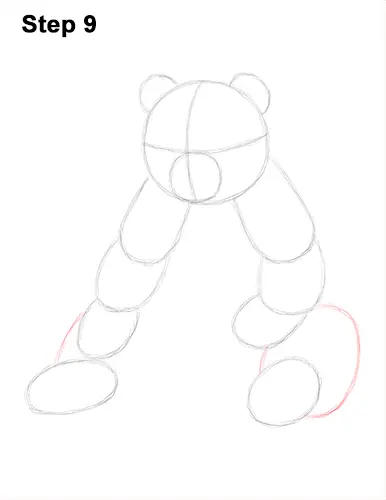 Step 9: Draw a couple of lines that connect the feet to the arms as guides for the panda's legs. The guide line on the far right side should be long and curved.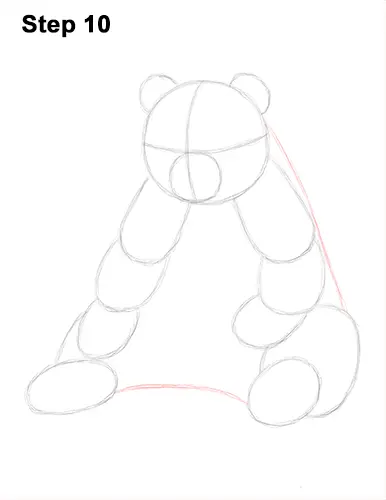 Step 10: Draw a long, curved line that connects the feet as a guide for the bottom part of the panda's body. Draw another long line on the right side as a guide for the rest of the body.