Page 2 of 4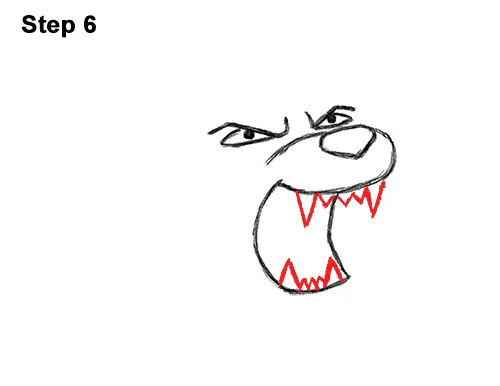 Step 6: Draw a series of V-shaped lines along the top of the open mouth for the teeth. The teeth on the sides (the canines) should be longer than the ones in the middle. Add the lion's bottom row of teeth the same way.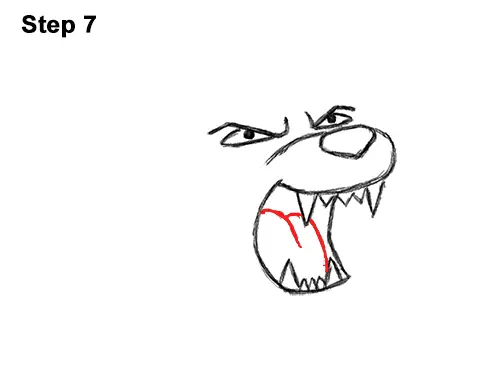 Step 7: Draw two curved lines inside the lion's mouth for the tongue.
Step 8: Draw the lower jaw around the mouth using a series of curved lines. As you draw the lion's chin, break up the line to represent fur. Curve the left tip of the line downward a little bit.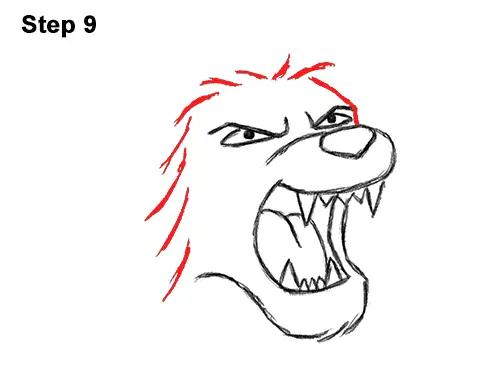 Step 9: Draw the inner section of the mane as short lines around the face. Stay close to the facial features as you draw these short lines. If they're too far, the lion's head will be too big. Draw the lines that are closer to the bottom a bit longer and more curved.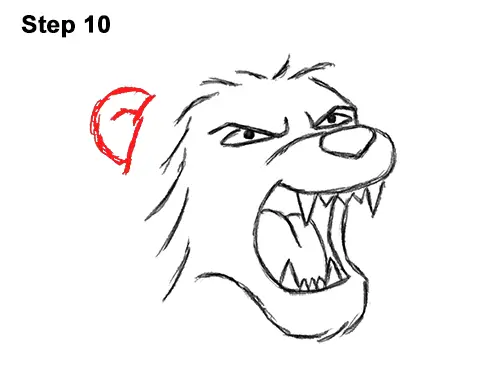 Step 10: On the top left, side, draw a couple of lines for the base of the ear. Then add an arc on top with a line inside for the lion's actual ear.