Page 4 of 4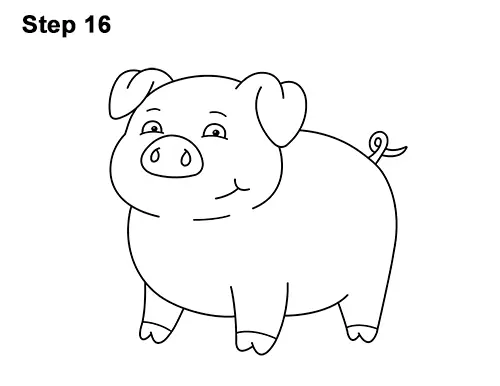 Step 16: Using a pen or marker, carefully go over the lines to make your cartoon pig drawing permanent. After inking, get rid of every pencil mark with an eraser.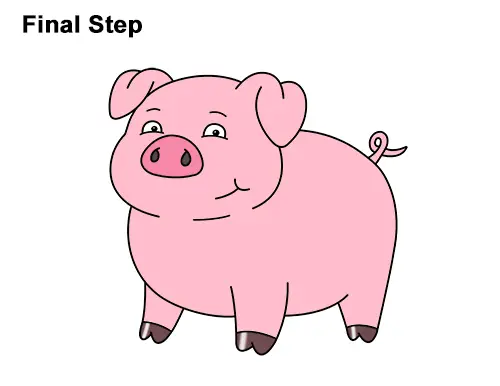 Final Step: Color your cartoon pig drawing using color pencils, markers or even crayons! Use pink for the body and brown for the nostrils and feet. Leave a bit of the feet blank for shine and add some brown on the nose to make it darker.
Thanks for visiting! Subscribe to the How2DrawAnimals YouTube Channel for a new tutorial every Tuesday.

To learn how to draw popular cartoon characters, visit EasyDrawingTutorials.com.
RELATED TUTORIALS