Page 4 of 6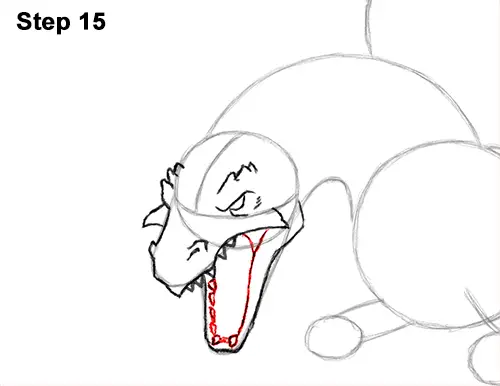 Step 15: Draw the inside of the open mouth by first drawing a long line on the right side. Add a few jagged, pointy shapes at the bottom and on the left side for the dragon's teeth. Add a small line on the top, right for the piece of skin that connects the jaw.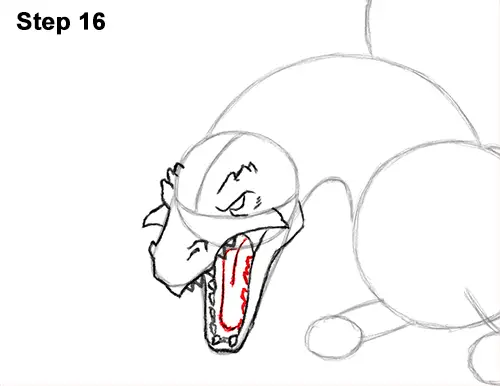 Step 16: Inside the mouth, draw a few more jagged shapes on the right side for the teeth. Near the middle, draw a couple of curved lines for the dragon's tongue.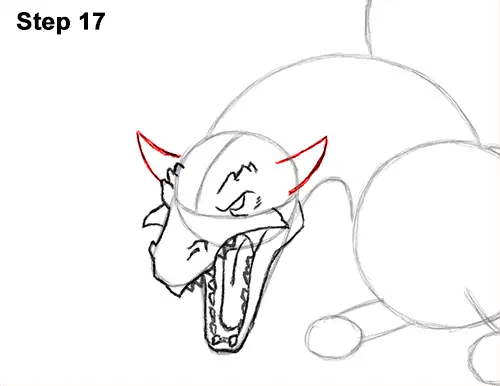 Step 17: On either side of the dragon's head, draw a spike using a couple of curved lines that come to a point. You can make these horns bigger, smaller or exclude them altogether!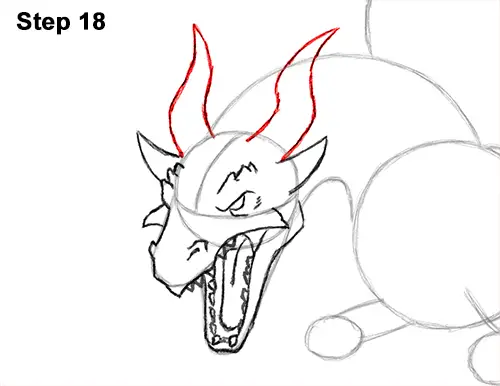 Step 18: On top of the head, draw two horns using a couple of wavy lines that come to a point. Sketch lightly at first. When you get the shape of the dragon's horns right, darken the lines. The base of the horns should be thick, and they should gradually come to a point at the top. You can give your dragon more horns or change it any way you want. These steps are more like guide lines.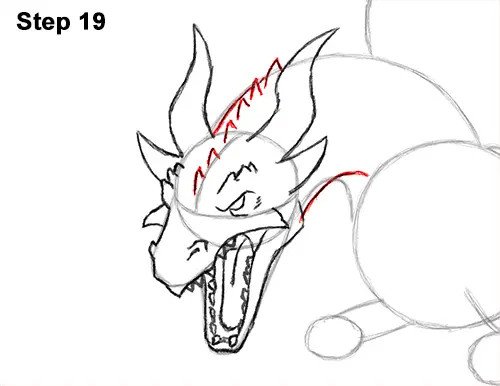 Step 19: Draw a series of triangle-like shapes across the forehead and neck for more spikes. Darken the initial curved lines to create the shape of the dragon's neck.