Page 3 of 6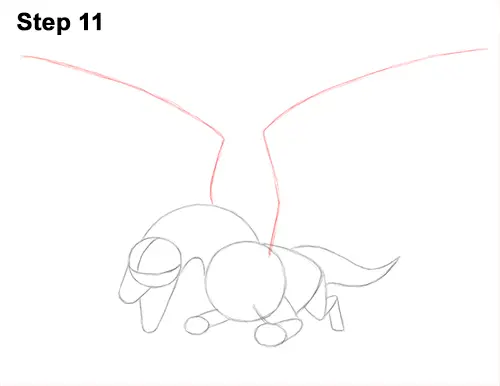 Step 11: Above the body, draw two long angled lines as guides for the dragon's wings. Start with a short vertical line. Then angle the line to the left and draw a longer curved horizontal line. Draw the same shape on the right for the other wing, but this time point the end toward the right. Dragons are mythical creatures, so you can make the wings as long or as short as you'd like.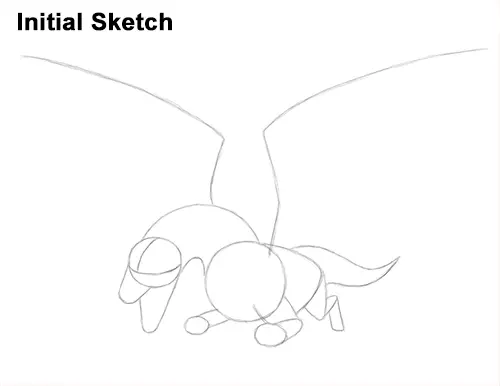 That's it for the initial sketch! From this point on, press harder with your pencil to get a more defined sketch.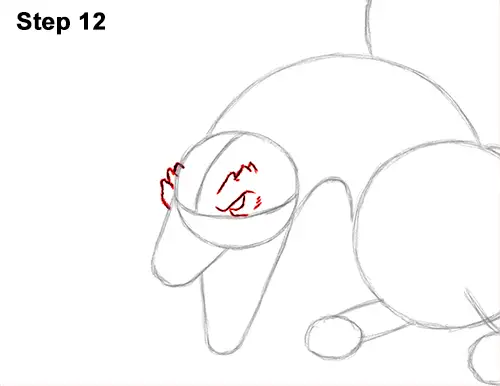 Step 12: Inside the dragon's head, draw a small angled line similar to a check mark for the lower part of the brow. Use the construction lines as guides for the brow's placement. Draw a curved line underneath for the eye. Add a couple of lines below to emphasize the rough skin. Above the eye, draw three small spikes for the top part of the bony brow. On the left side of the circle, draw three more spikes for the brow that's on the other side of the head.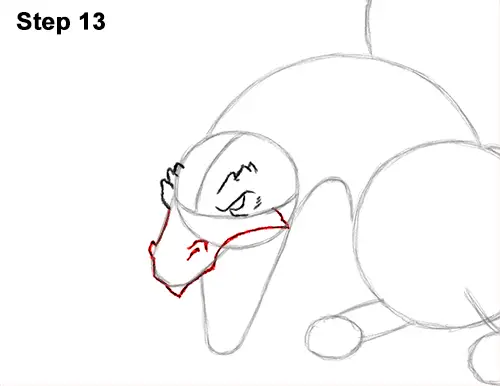 Step 13: Use the curved line on the lower, left side as a guide to draw the top part of the dragon's muzzle. Darken the path of the guide and give it an extra bump on the side for the nostril and a spike at the bottom for the mouth. Continue following the path of the guide but draw a spike on the right side of the jaw, right below the eye. Near the tip of the dragon's muzzle, draw a small slit with a curved line on top for the other nostril.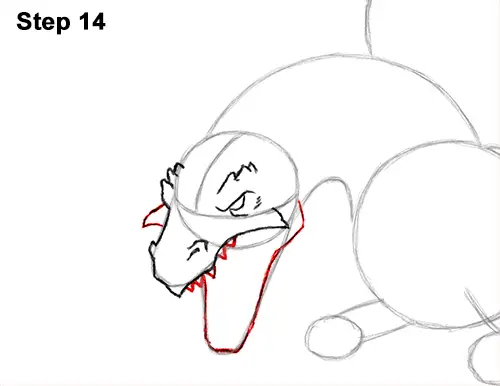 Step 14: On the other side of the head, draw a triangle- like shape for the other jaw spike. Draw a series of small V-shaped lines along the lower edge of the muzzle for this fire-breathing dragon's teeth. Darken the guide below to create the shape of the jaw. Add an extra curve to the line at the top for the powerful jaw muscles.