Page 4 of 6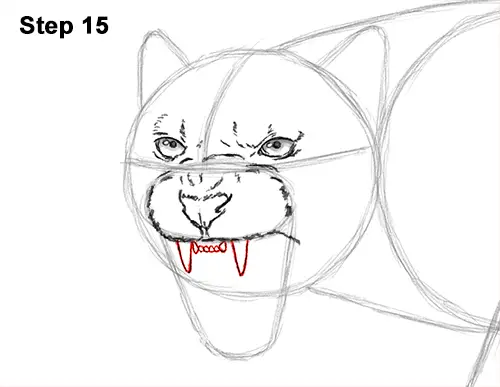 Step 15: Draw a long V-shaped line under the muzzle, on the left side, for the first canine tooth. Add the other canine tooth on the right. Don't draw it too far to the right. In between the black panther's canines, draw a series of square- like incisor teeth.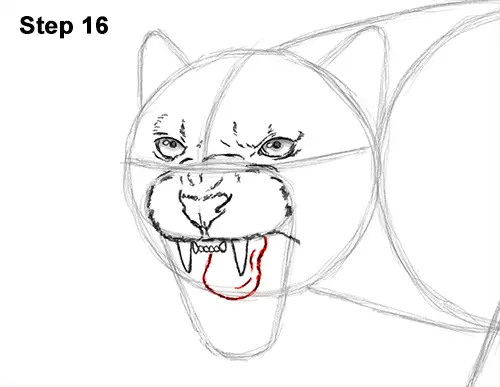 Step 16: Under the teeth, draw a long curved line for the panther's tongue. The shape of the tongue should be similar to a wavy letter U.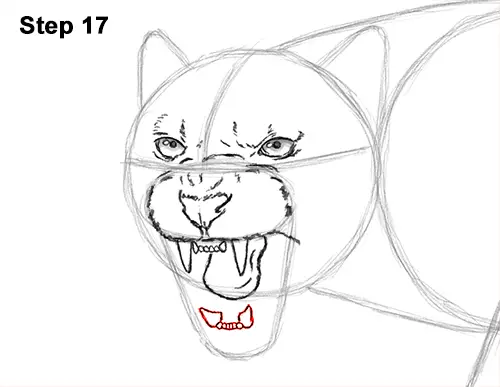 Step 17: Below the tongue, draw a triangle-like shape for the canine on the lower, right. Add the row of lower incisors to the left. Pay attention to the distance between the teeth and lower edge of the guide. Add the other triangle-like canine on the left side.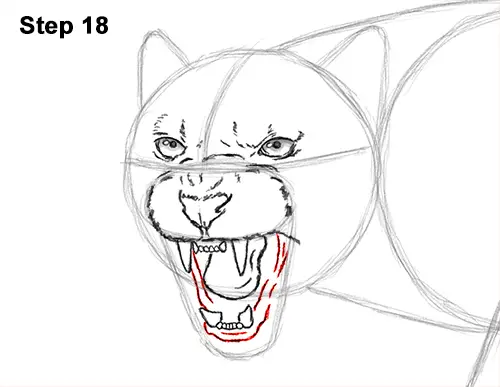 Step 18: Use the initial U-shaped line as a guide to draw the gums around the teeth. Simply draw a few lines that are parallel to the U- shaped guide but that are closer in toward the panther's teeth.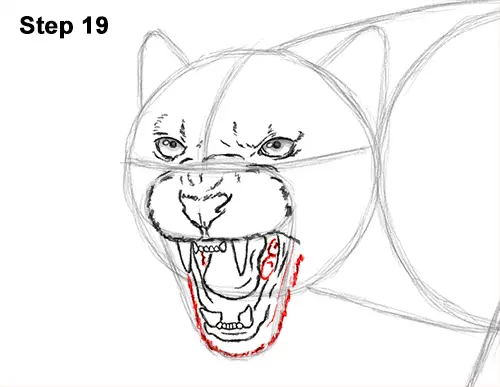 Step 19: Follow the path of the initial U-shaped guide line to draw the panther's lower jaw. Use quick, short strokes along the bottom to represent the furry chin. Add a few curved lines inside the mouth, toward the back, for the visible part of the molars.