Page 2 of 5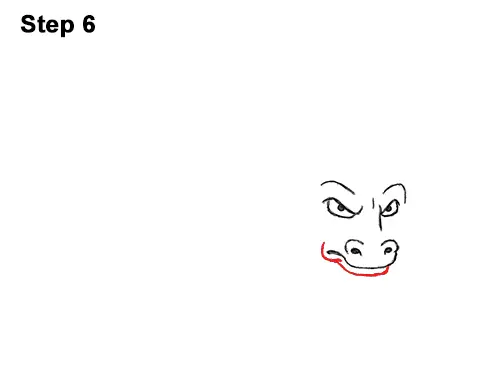 Step 6: Draw a line parallel to the bull's mouth underneath for the chin.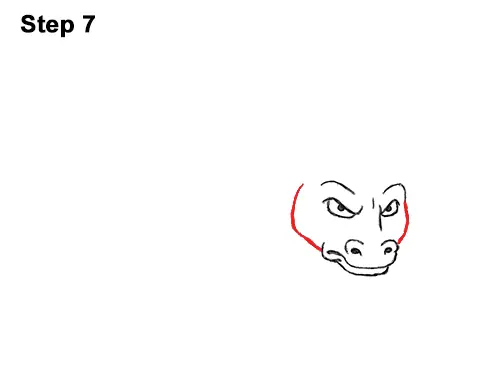 Step 7: On either side of the bull's face, draw a curved line for the bottom half of the head.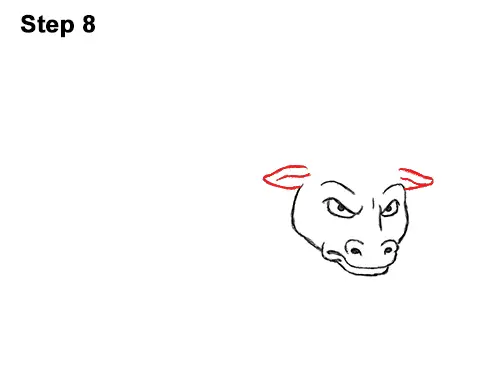 Step 8: Draw the cartoon bull's ears at the top of the head, on the sides, using a couple of curved lines. The ear on the right should be a bit smaller because of the angle of the head.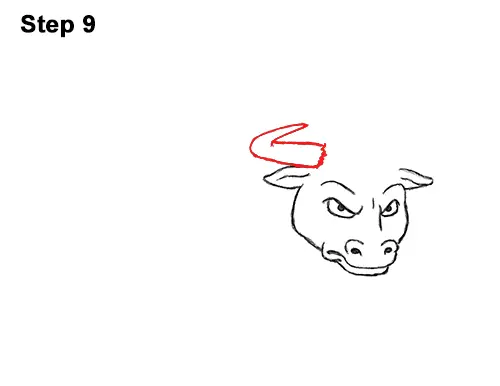 Step 9: Above the ear on the left, draw a short vertical line that's made up of quick, short strokes for the base of the horn. Now to the left, draw two short, parallel horizontal lines for the bottom part of the horn. Curve those lines up and to the right, so that they meet at a point and form the tip of the bull's horn.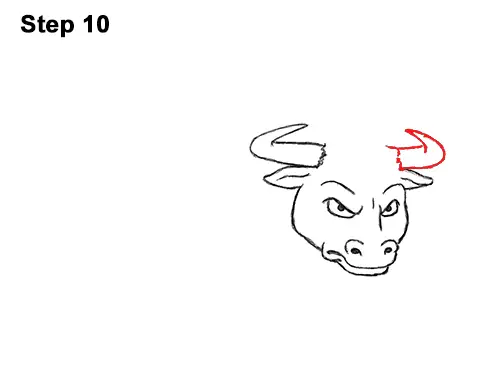 Step 10: Draw the bull's other horn the same way but make it a bit shorter. Start with the base that's made up of quick, short strokes above the ear. Then draw the actual horn that's made up of two lines that curve up and come to a point.