Page 2 of 4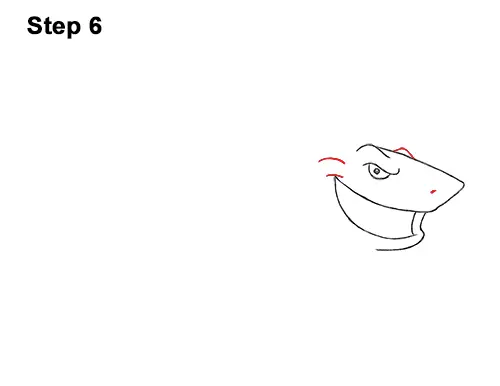 Step 6: Draw a couple of curved lines on the top left side of the mouth to emphasize the cartoon shark's grin. Add a short, curved line on top of the head, to the right of the eye, for the brow on the other side. Draw a small slit above the mouth, close to the tip of the nose, for the nostril.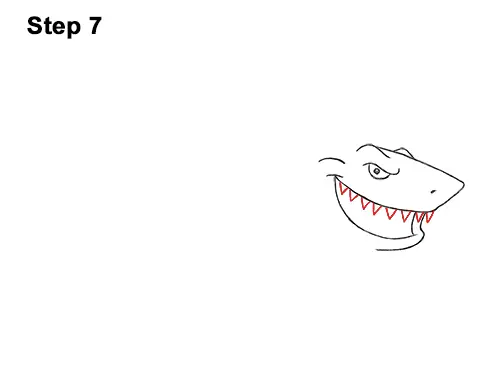 Step 7: Draw the top row of teeth as small, triangle-like shapes lining the top edge of the mouth. Don't draw the shark's teeth too small, otherwise they'll look crowded. Leave enough room underneath for the bottom row.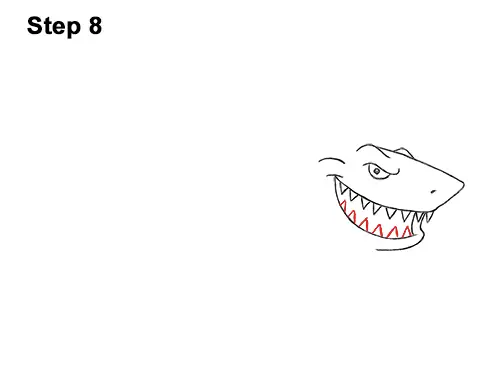 Step 8: Draw the bottom row of teeth the same way, except this time the triangle-like shapes should point up.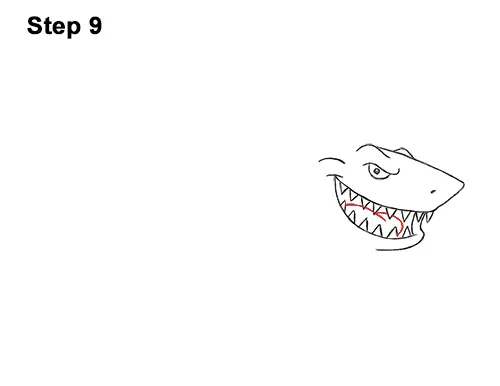 Step 9: Draw the shark's tongue as a couple of curved lines between the teeth. Don't overlap the lines for the teeth. You can also skip this step if you don't have enough room between the teeth.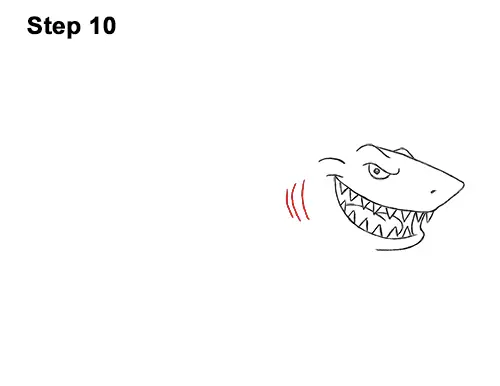 Step 10: To the left of the mouth, draw three short, curved vertical lines for the shark's gills.