Page 3 of 4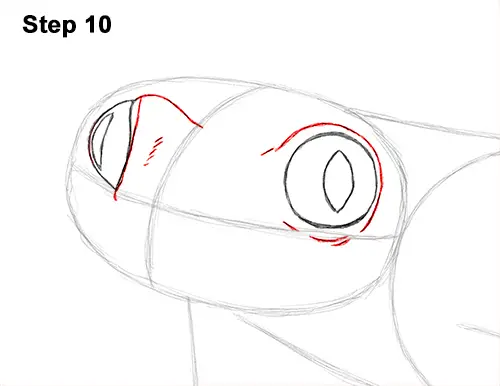 Step 10: Draw the base of the eyes using a series of curved lines. Draw a wavy line from the top of the eye to the construction line and another line on the left side. Add a few strokes on the right side to emphasize the shape of the head. For the right eye, draw a curved line that's parallel to the circle for the base. Add a couple more curved lines on the bottom of the red-eyed tree frog's eye for more detail on the base.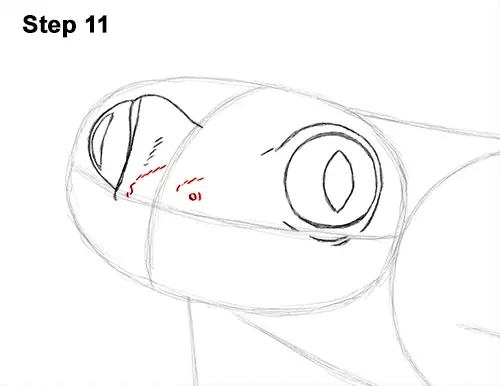 Step 11: Between the eyes, near the left, draw a small circle on the right and a small curved line on the left for the nostrils. Add a series of short strokes above the nostrils to emphasize the shape of the tree frog's head around them.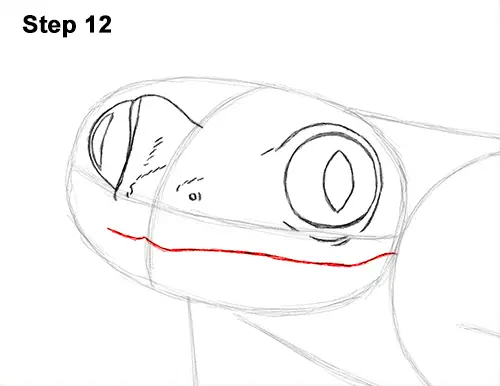 Step 12: Draw a long wavy line under the horizontal construction line for the red-eyed tree frog's mouth. The line should be almost parallel to the construction line. On the left side, it should end before reaching the oval's edge.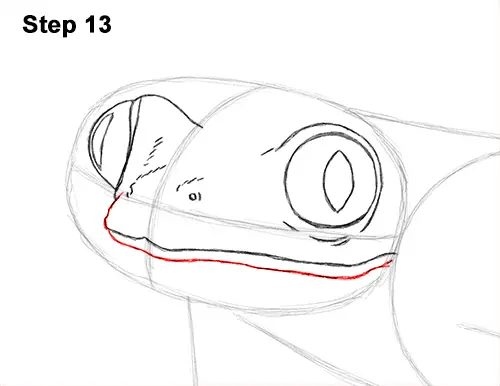 Step 13: Add a short curved line on the top, left side of the mouth to connect to the head. Then draw another long, horizontal line under the red-eyed tree frog's mouth for the lower jaw.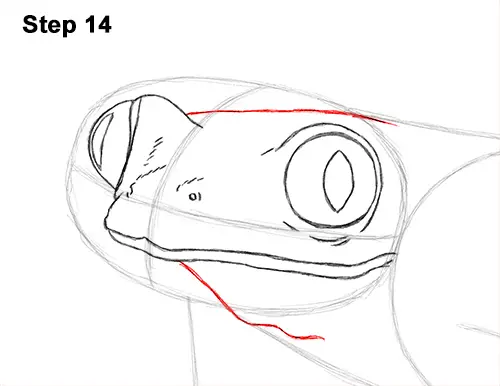 Step 14: Draw a long, curved line from the left eye to the right, just above the eye on the right, for the top of the frog's head. Add a diagonal line below the jaw for the bottom part of the head and throat.