Page 3 of 3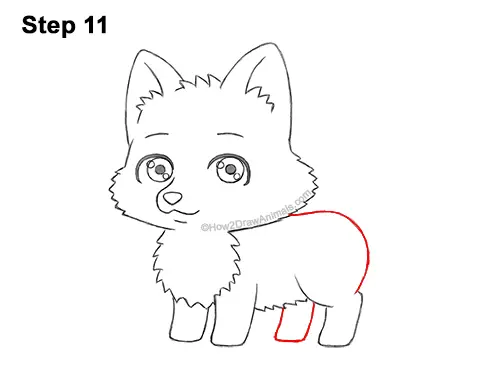 Step 11: Draw a line from the hind leg to the head to create the rest of the cartoon wolf's body. Under the body, draw the hind leg that's on the other side of the body using a cylindrical shape tat's similar to the front legs.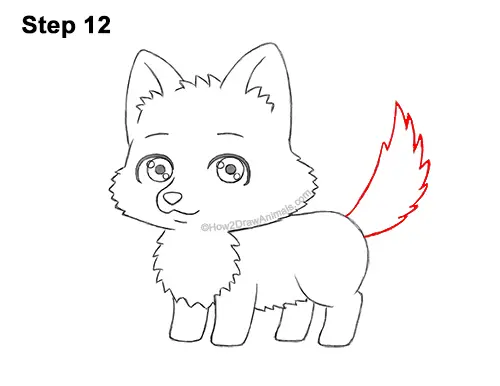 Step 12: On the top, right side of the body, draw the wolf's tail using a series of jagged lines to create a furry texture. Make the bottom of the tail narrow, the middle wide and the top thin and pointy.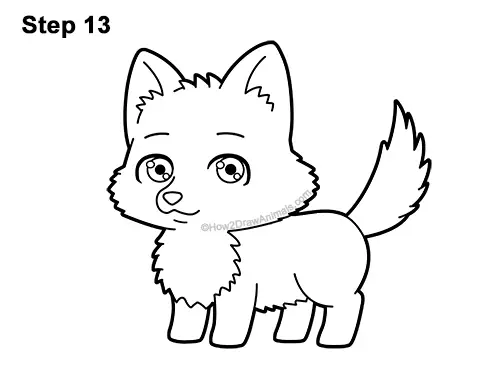 Step 13: Go over the lines with a pen or marker to make your chibi cheetah drawing permanent. Take your time and be careful when you ink to avoid any accidents. After the ink dries, get rid of every pencil mark with an eraser.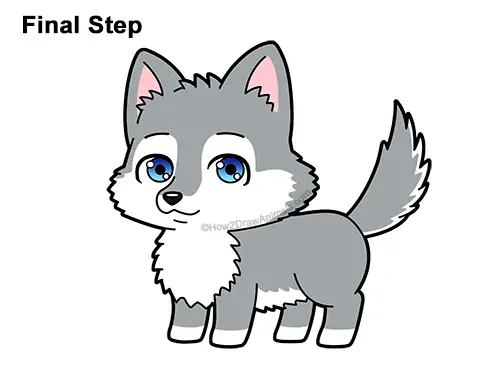 Final Step: Color your cartoon cheetah drawing using color pencils, markers or crayons! Color the body gray. Leave the area around the eyes, on the lower half of the head, on the chest, on the underside of the body and on the paws blank for white for. Use black for the nose but leave a sliver at the top blank for a highlight. Color the ears pink. Use dark blue for the tops of the irises and light blue for the bottoms so that they look more three-dimensional.
Thanks for visiting! Subscribe to the How2DrawAnimals YouTube Channel for a new tutorial every week.

To learn how to draw popular cartoon characters, visit EasyDrawingTutorials.com.

To learn how to draw Manga, visit How2DrawManga.com.
RELATED TUTORIALS