Page 2 of 4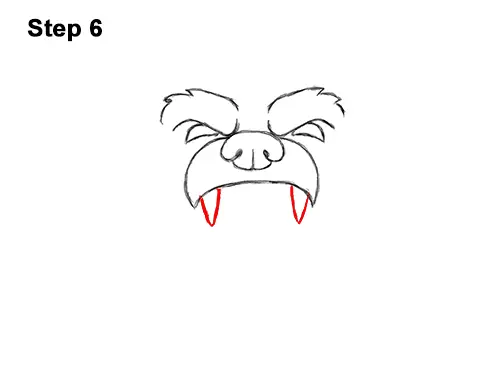 Step 6: Under the mouth, on either end, draw a long V shape for the bear's big canine teeth.
Step 7: Next to each canine tooth, draw a smaller diamond shape for two more teeth. Between the teeth, draw a small curved line for the bear's gums. Draw a series of small V shapes under the gums for more teeth.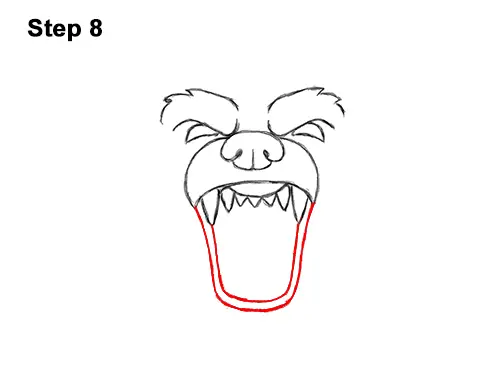 Step 8: Under the grizzly's muzzle, on the sides, draw two long, vertical lines for the sides of the open mouth. Make these lines long for a big open mouth. Close off the shape at the bottom with a short, horizontal line. Within the shape, draw a set of lines parallel to the first set of lines for the inner edge of the bear's mouth.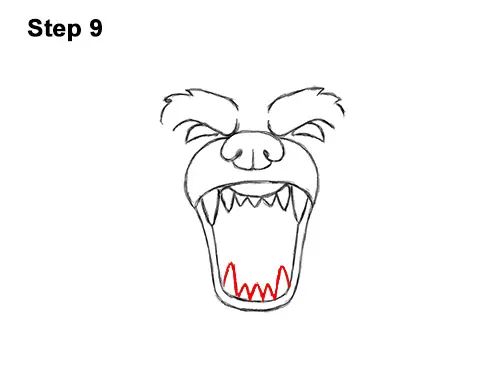 Step 9: At the bottom of the bear's open mouth, draw a series of triangular shapes for more teeth. Make the teeth on the sides, the canines, longer than the ones in the middle.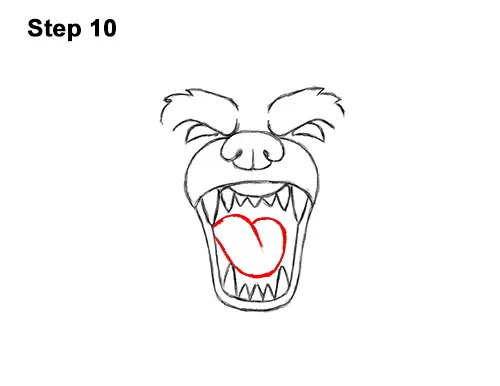 Step 10: Inside the mouth, draw the tongue using a couple of curved lines. The top of the bear's tongue is made up of two short hills. The bottom is a big U shape.